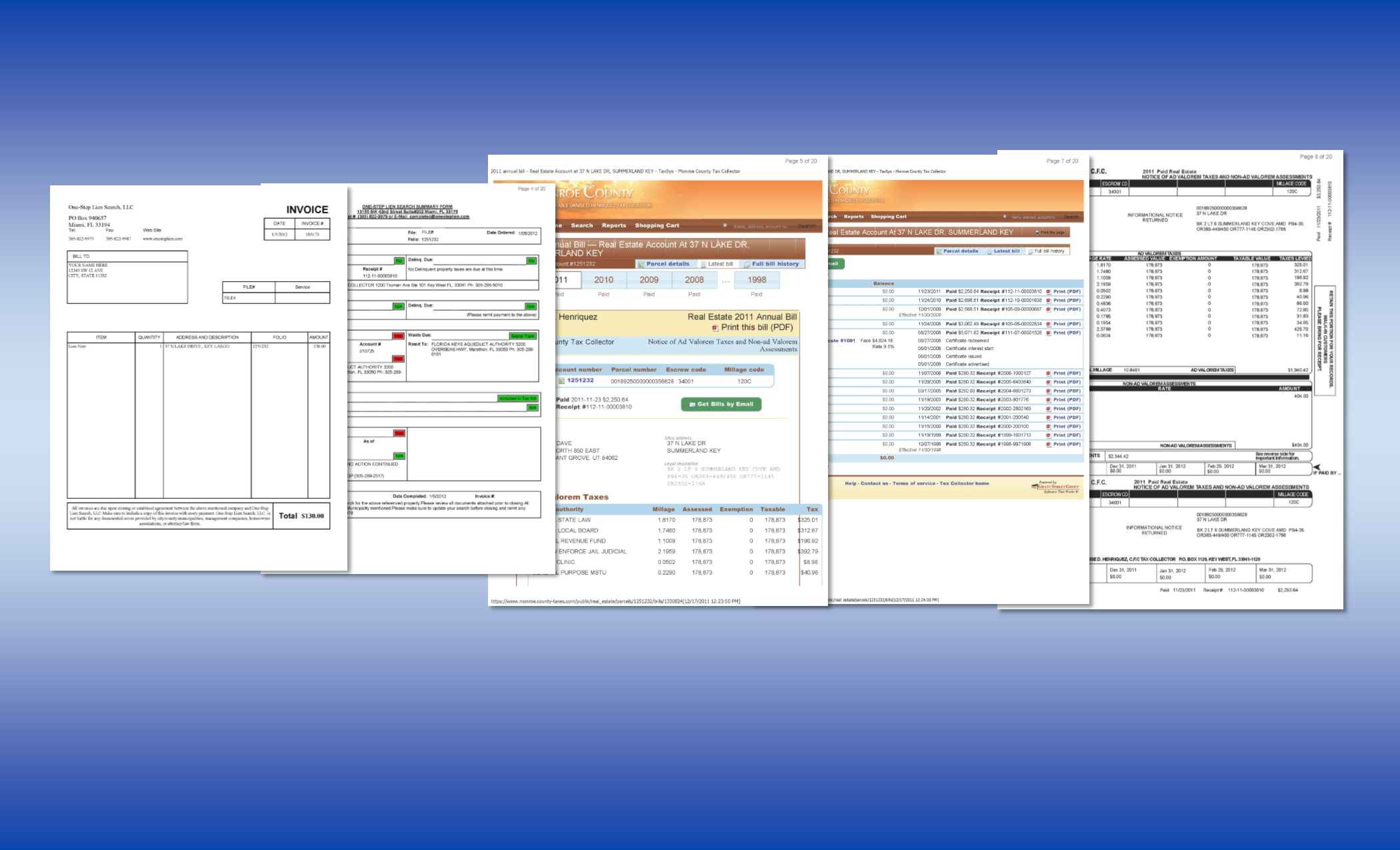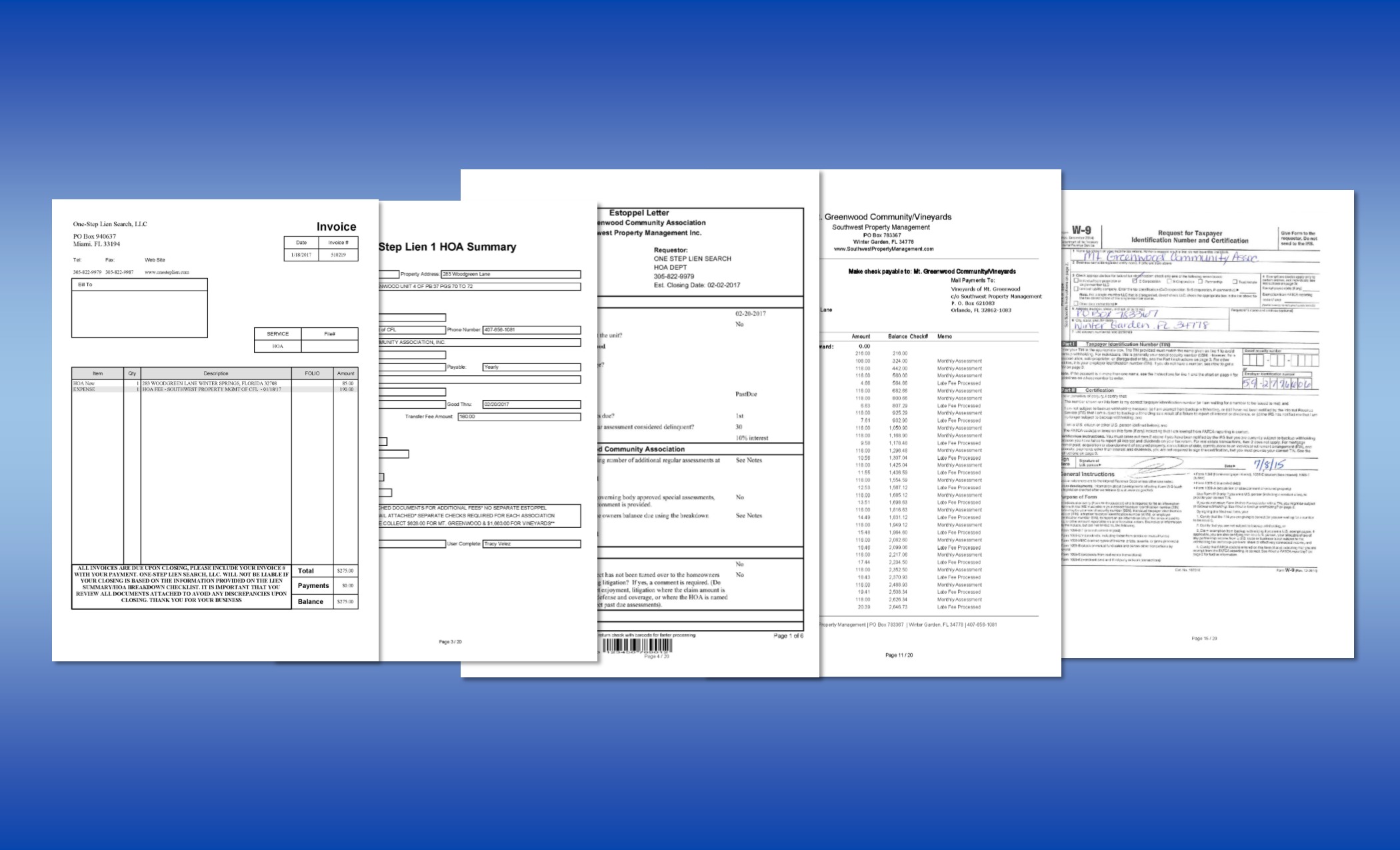 What is a Municipal Lien Search and why do you need one?
A municipal lien search discloses all unrecorded municipal liens, utility balances, special assessments, code violations and open or expired permits that are associated with the property you are purchasing.  A title search only reveals recorded instruments that pertain to a property and it does not disclose the unrecorded municipal matters that could result in a lien on your property if not paid and/or resolved prior to or at the time of closing.
Our easy to read checklist takes the guess work out of what needs to be addressed prior to or at closing.  Our team of professionals with over 50 years of combined experience will take the stress out of researching and obtaining the necessary information for you, allowing you to focus on your closings.
Our expert Estoppel Department has taken the guesswork out of Homeowners Association research.  Our proprietary database contains the most current information for Associations, Management Companies and the Attorneys that represent them. Our Summary reports provide you with detailed breakdowns of any outstanding amounts including past due fees (according to Florida Statute), violations and/or collection status of each property. You will always know if transfer fees or buyer approvals are necessary prior to closing.
We are a team of professionals dedicated to our clients.  Our goal is provide you with a level of customer service that exceeds your expectations.  Our user-friendly Live Help System can answer any of your questions prior to placing an order and for those that prefer one-on-one attention, our representatives are more than happy speak with you to answer any questions or address any concerns.  While we are completing your order, we will keep you apprised of pertinent information.
One-Step Lien Search was established in 2001 to provide the Florida title industry with accurate and detailed municipal lien and estoppel reports. After perfecting the process in Florida, we now offer Nationwide lien search and estoppel reports. We understand that time is money and our tech-centric operating platform allows us to deliver the fastest turn-around times in the market today.
Our system is automated, web-based and paperless, which allows you to place orders, receive an e-mail confirmation that your order has been received along with an ETA. We take great pride in the product that we produce and we stand behind our reports 100% along with carrying a $1,000,000.00 E&O policy. Our clients are our greatest asset and we are not owned by nor do we have an affiliated business arrangement with any title company and/or law firm, therefore we are not competing against you. We would like the opportunity to earn your business and be a partner in your success.